#FLASHBACK: When Only #Euro #WhiteBoys Dared 2 Get #Funky! #CEEFARROW #Music
You may not believe it, but in the 80s, you'd be hard pressed to find a Justin Timberlake or a Robin Thicke in America! Head banging and mascara was the demarche for Caucasian males who would make music in the USA. Elvis Presley was an ancient anomaly at the time. Few even doubt such a creature even existed! Only the UK would dare cross the line with underground soul and campy spoofs of black American R&B. Contiguous European countries, like Germany, would chime in on occasion with their own take on modern music. (Milli Vanilla, notwithstanding!) Lets revisit the suave, and funky – CEE FARROW
---
---
This 80sObscurities was founded by DJ Rexx Arkana to showcase old, often unknown or forgotten acts and tracks from the decade when electronic music was truly the new wave. Rexx Arkana has been a club/radio DJ and promoter since the mid-80s and headlined festivals on several continents and currently holds a residency at DEFCON, NYC's current longest-running weekly scene party. He is also the founder and lyricist of Brudershaft and one half of harsh electro act FGFC820.
From France to Frankfurt, today's 80sObscurities artist is German-born, American transplant Christian "Cee" Farrow. Much of what is known about Farrow comes from second-hand accounts, as his life (and what became of it) is largely undocumented. Even the almighty, omniscient internet returns little more than the chirping of crickets when one attempts to uncover his story.
Factually, it is known that Farrow's original line of work was in modeling, not surprising given his striking good looks. A fixture of the Los Angeles gay club scene, many testify to how his presence filled the room and, years later, certain fans can still recall mere chance encounters with extreme fondness and distinction.
In 1983, Farrow debuted with the single "Should I Love You", on Anaheim indie Rocshire Records. Accompanied by this noir-ish video and a staple on the legendary KROQ, the song would reach as high as No. 82 on the Billboard Hot 100. The subsequent full-length LP, "Red and Blue", would be his only album release, however, before Rocshire would be shut down and have its assets seized as the result of insurance fraud charges brought against its owners, Clyde "Rocky" Davis and wife Shirley.
It has been said that Farrow went from frequenting clubs to owning them, opening first The Bitter End then The Apartment clubs in Hollywood, but neither establishment still exists and details of Farrow's involvement are purely anecdotal. For certain, we know that he re-surfaced with another single in 1991, "Imagination", (Graphite Records) but that the record was largely overlooked and ignored. Farrow reportedly died of brain disease attributed to AIDS in May 1993 in West Hollywood, but while he may no longer be with us, his music survives on 80sObs.
REBLOGGED VIA SIDE-LINE-MUSIC! >>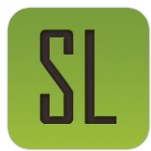 About this Side-Line Music Magazine App
Stay up-to-date with the latest in the electro / industrial / gothic music with Side-Line's news mobile app. Get the latest music (news), (exclusive mobile only) photo gallery, video's from the Scene's top music acts and so on your smartphone!